NEXT
PREV
Zoom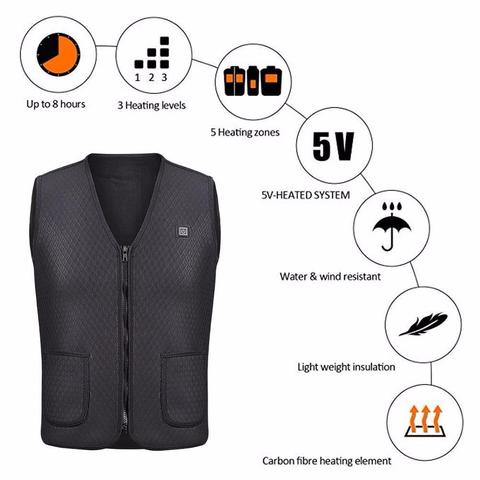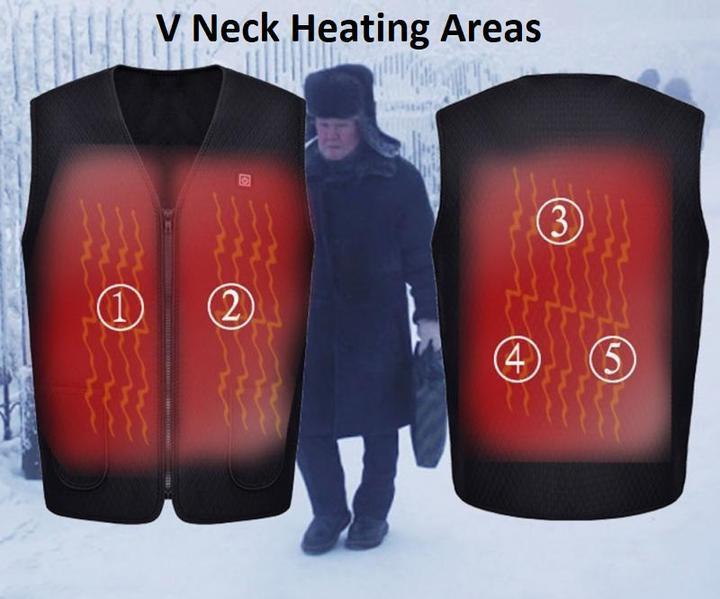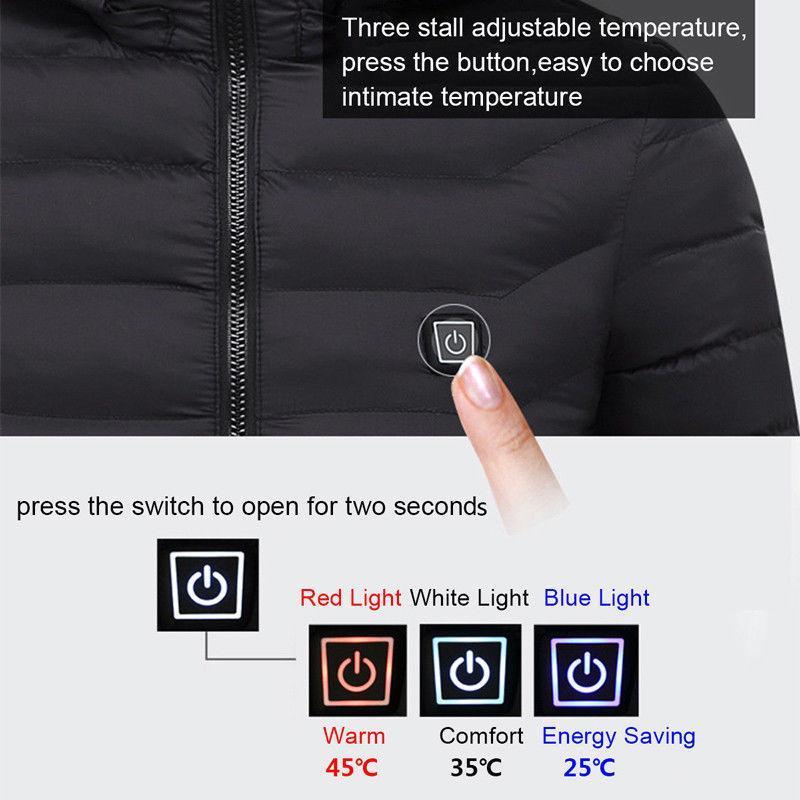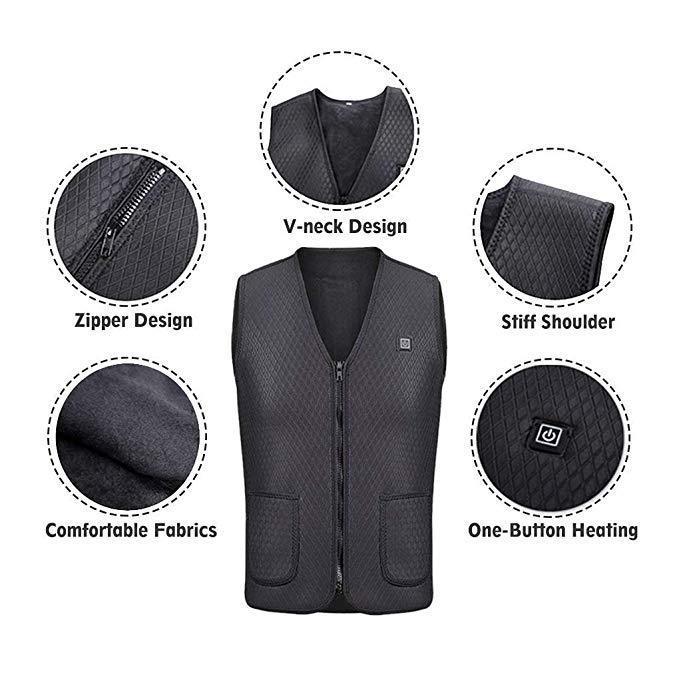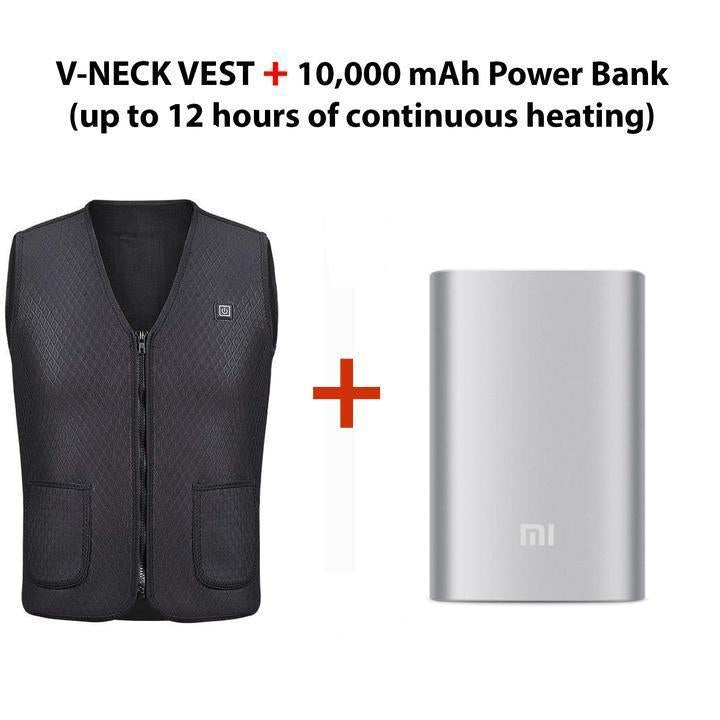 BluYeti Heated Vest
Availability:
In stock 87122 items
30-Day Money Back Guarantee
90% Positive Customer feedback
$5 Shipping On All Orders
STANDARD SHIPPING - $5
Item delivers in approximately 10-20 business days. Please visit our Shipping Policy for full details. *Excludes gift cards.
United States Shipping is only for customers in the USA.
New Years SALE UP TO 60% OFF. USE CODE: NewYear

 

for a discount on us!
KEEP YOURSELF WARM WHENEVER & WHEREVER!

Need a little help keeping warm this winter? This Heated Vest is your perfect solution for keeping warm on the go!
Powered by a 5V/2A power bank, it is specially designed with new and improved heating zones that provide 8 hours of heat across your neck, front, and back to keep you toasty and warm in cold conditions. This allows for more warmth across your entire body, while the insulating material keeps the heat in, providing the perfect long-lasting warmth.
Three levels of temperature control allow you to change the level of warmth with just the push of a button, so you can remain comfortable whether you're walking your dog in the brisk fall air, tailgating, hiking, camping, wearing it underneath your winter jacket, or even in a way-too-cold office!
Features:
Promotes metabolism
Increases blood oxygen
Improves microcirculation and eliminates inflammation
Great for the outdoors, skiing, rock climbing, and camping
With a built-in USB port that can be connected to a power bank (Power Bank not included*) 
Comfortable, smooth, and skin-friendly material 
1 Charge lasts for 4-12 hours 
5 heated areas/zones with 3 temperature levels 
No more bulky jackets from now on! Relieve the chilly feeling and say goodbye to shivers with USB Thermal Vest
Key Features:

Three levels of temperature control
Multiple heating zones on the front and back
Fits well under most outer clothing
Unrestricted movement so it is easy to move around in
Perfect for many occasions
Instructions for use:
1. Vest features a built-in USB port to connect the power bank.
2. Power switch - long press the switch for 3 to 5 seconds.
3. Red light flashes - automatic heating
4. Red light - manual heating, high temperature
5. White light-medium temperature
6. Blue light - low temperature

Product list: electric vest * 1

Precautions:
Always connect to the power bank when using heating.
Power bank is not included in the product but sold ➡️ HERE
SIZE CHART
Note: Please use the size chart below to select the appropriate size for you as sizes tend to run small. Also, don't worry if the vest's tag size is bigger than the one you ordered since it's based on different international measurements (ie. if you ordered 2XL, the vest tag might say 4XL, but will still be the equivalent of the one you chose).
Size chart(cm)
US Sizes
Medium-  Shoulder (14 inches)  Length (23.6 inches)  Height (5 Feet- 5'2")
Large-  Shoulder (14 inches)  Length (24 inches)  Height (5'2" - 5'4")
XLarge-  Shoulder (15.7 inches)  Length (24.4 inches)  Height (5'5" - 5'7")
2XLarge-  Shoulder (16.5 inches)  Length (25inches)  Height (5'8" - 5'9")
3XLarge-  Shoulder (17.3inches)  Length (26 inches)  Height (5'9" - 6'4")
Shipping Costs
We offer customers FREE shipping with tracking on all orders!
Standard Shipping Times
On the product page of every item, you will find an estimated delivery range. Each product's shipping time varies, as we ship using various partnering warehouses, which also results in your order arriving in separate packages if more than one unique item is purchased. Please check the product page for shipping times for that product. 
Processing Times
Orders typically take 1-5 days to process after placing the order before shipping out.  Please allow for your order to be processed and shipped before receiving your tracking number via email.
If you haven't received a tracking number or if the tracking number doesn't work, contact us and we will resolve it! 

Unexpected Delays
In some rare instances, a delivery may take longer than the standard shipping times stated on the item's product page. Please contact us if your package has not arrived after the allotted time and we will work with you to resolve your situation.
If more information is needed, please email us at info@blueyeticamping.com and we will be glad to help!
More from this collection