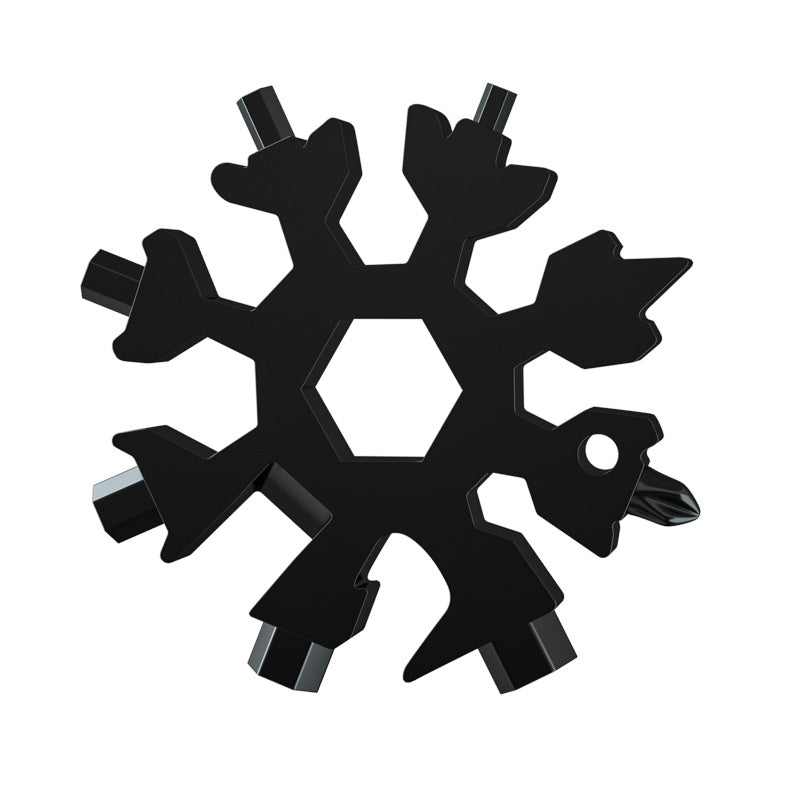 NEXT
PREV
Zoom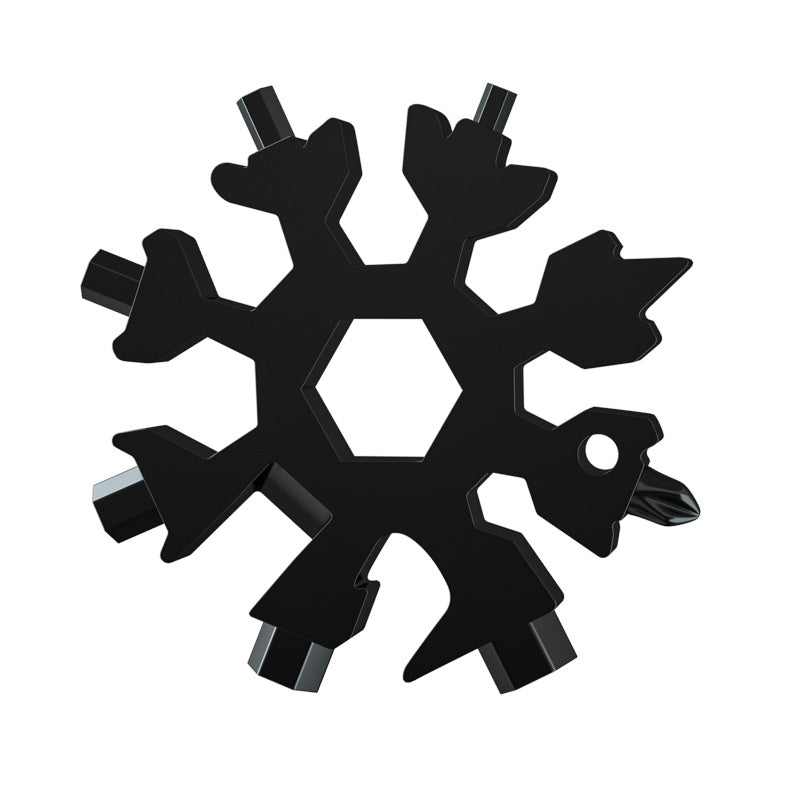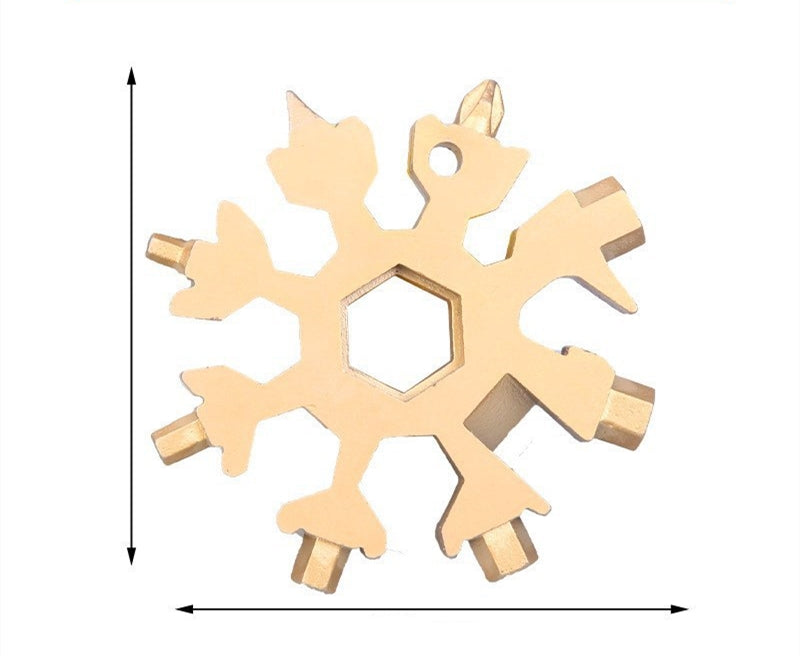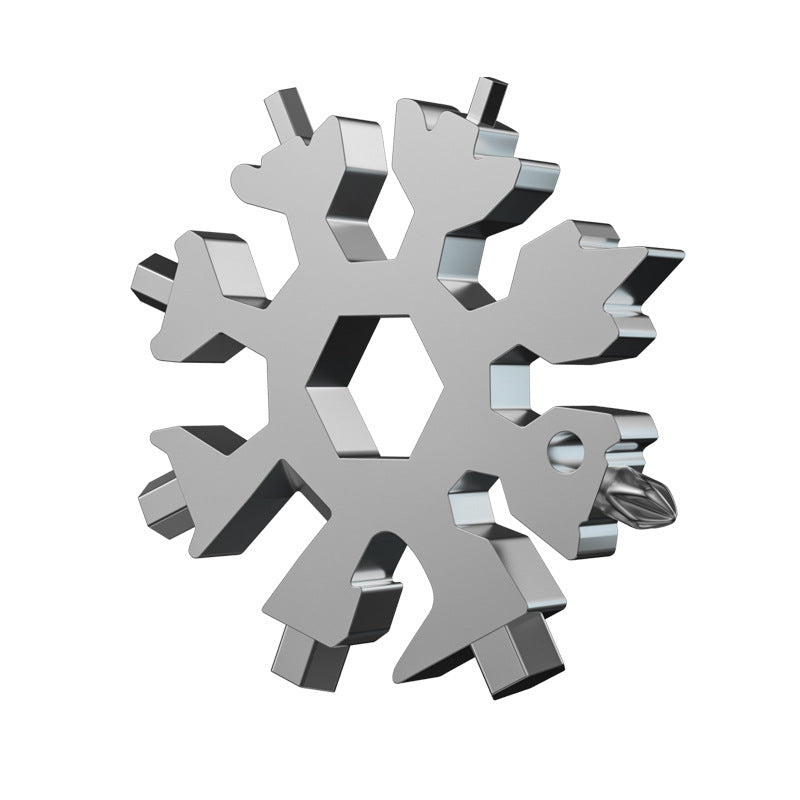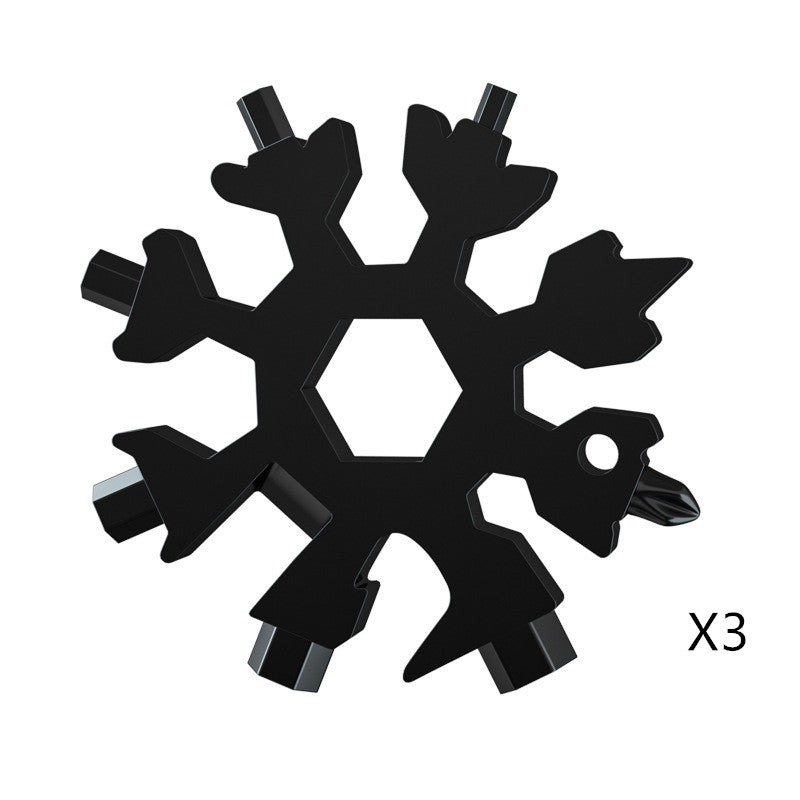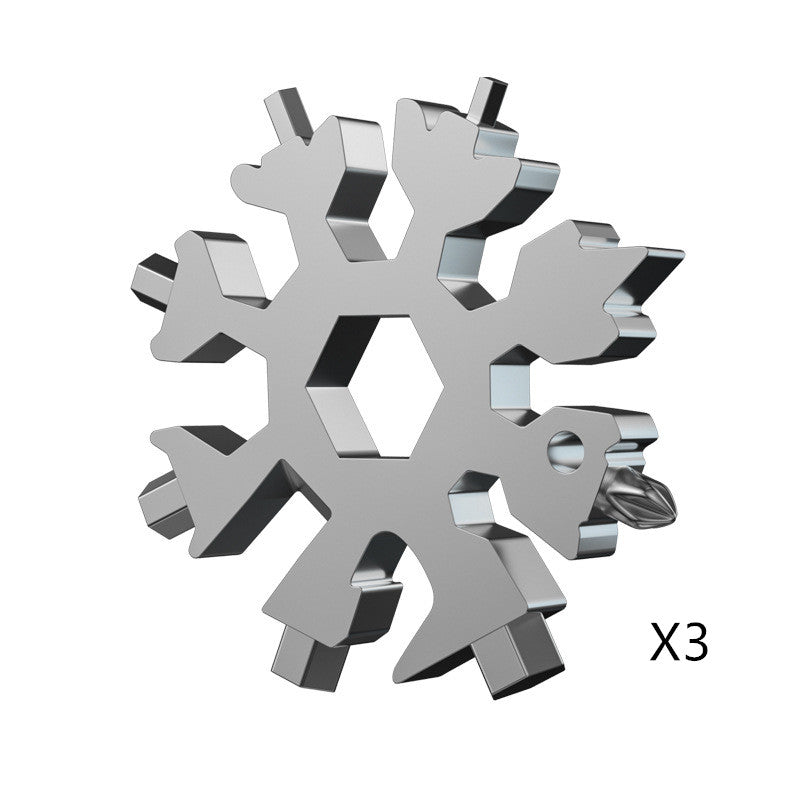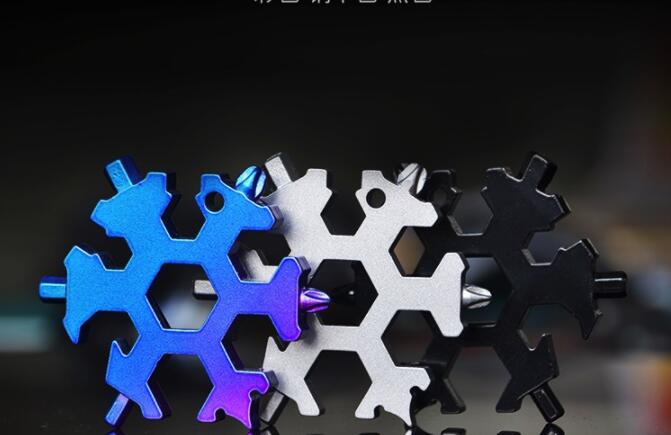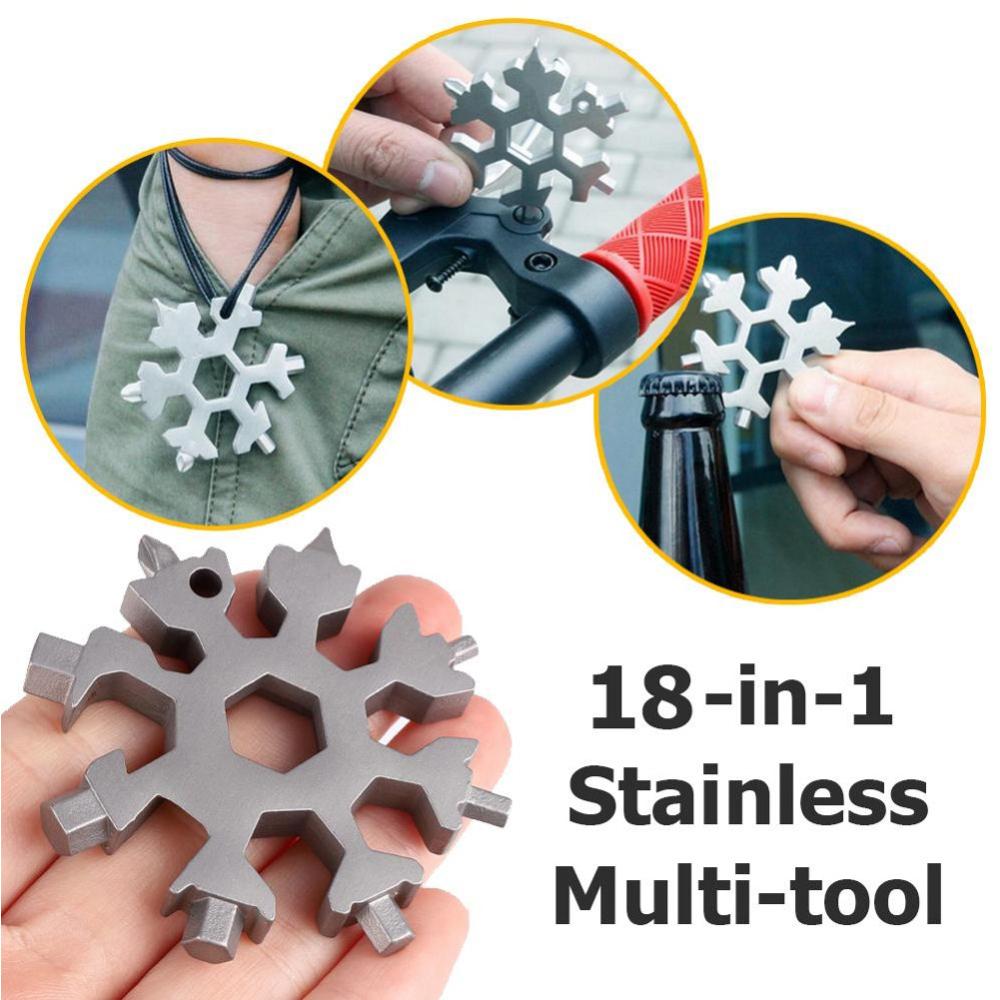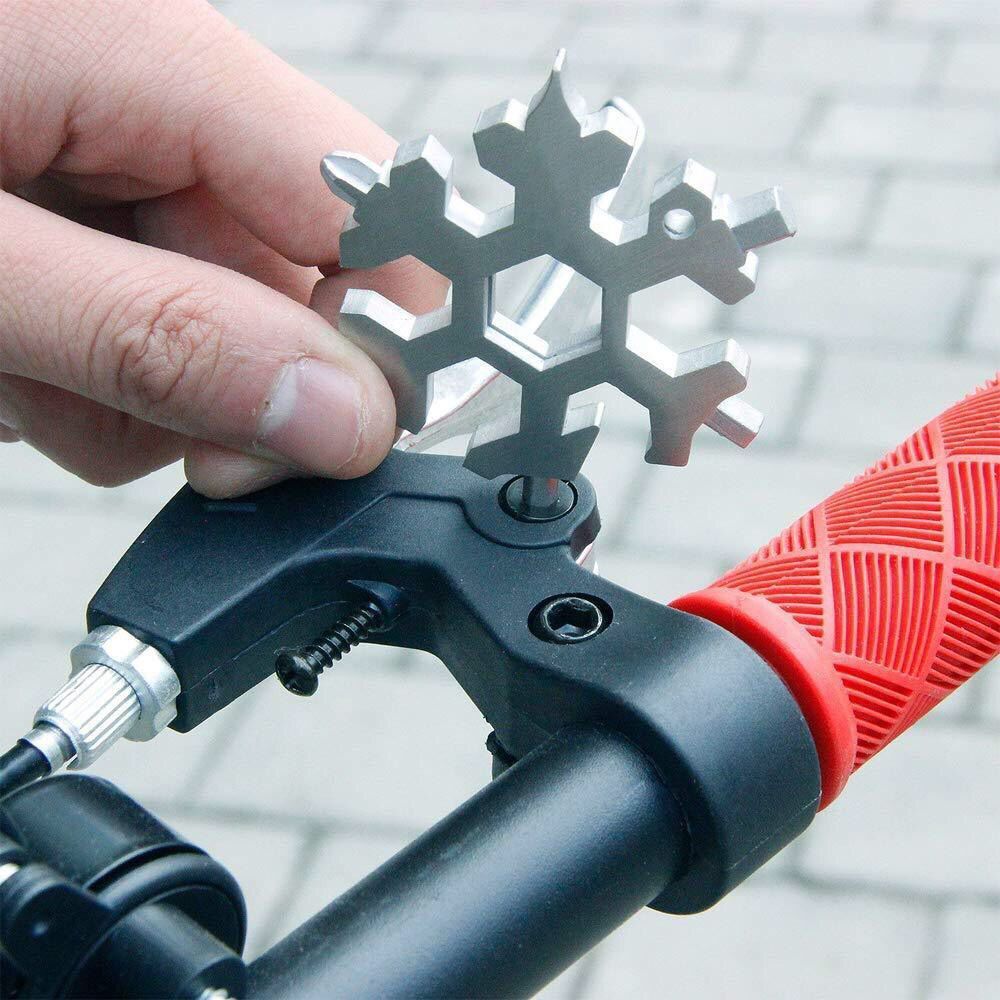 18 in 1 Snowflake Tool
SKU:
CJJJJTJT20352-Octagon Black
Availability:
In stock 110742 items
30-Day Money Back Guarantee
90% Positive Customer feedback
$5 Shipping On All Orders
STANDARD SHIPPING - $5
Item delivers in approximately 10-20 business days. Please visit our Shipping Policy for full details. *Excludes gift cards.
United States Shipping is only for customers in the USA.
Carrying a multi-tool is a great way to ensure you're prepared for anything, but something like a Swiss Army Knife can take up a lot of pocket space and can get you in trouble in certain places.
This palm-sized multi-tool offers an easy and convenient every day carry solution for many tasks or emergencies. It is specially designed to pack 18 useful functions into one handy tool making it an ideal accessory that takes up minimal space and can be used to open a beer bottle, turn a screw, fix your bike or other toys, and much more!
This 18 in 1 Snowflake Tool features a unique snowflake design so not only is in incredibly handy, but it provides a nice aesthetic as well.
Key Features:
Made of stainless steel
Unique snowflake-shaped design
Portable and lightweight, easy to attach to keychains or backpacks
Use as flat screwdriver, cross screwdriver, socket wrench, bottle opener, 16mm outer hex wrench, 14mm inner hex wrench, keyring hole, and more
Great for outdoor sports, camping, hiking, boarding, adventure, travel, etc.


Specification:
Name: Snowflake Tool 
Material: 402 stainless steel
Shipping Costs
We offer customers FREE shipping with tracking on all orders!
Standard Shipping Times
On the product page of every item, you will find an estimated delivery range. Each product's shipping time varies, as we ship using various partnering warehouses, which also results in your order arriving in separate packages if more than one unique item is purchased. Please check the product page for shipping times for that product. 
Processing Times
Orders typically take 1-5 days to process after placing the order before shipping out.  Please allow for your order to be processed and shipped before receiving your tracking number via email.
If you haven't received a tracking number or if the tracking number doesn't work, contact us and we will resolve it! 

Unexpected Delays
In some rare instances, a delivery may take longer than the standard shipping times stated on the item's product page. Please contact us if your package has not arrived after the allotted time and we will work with you to resolve your situation.
If more information is needed, please email us at info@blueyeticamping.com and we will be glad to help!
More from this collection